What is Certificate III Guarantee?
The Certificate 3 Guarantee funding reduces the cost of the course to you making the training more affordable and accessible. To view the DEBST student fact sheet please click here.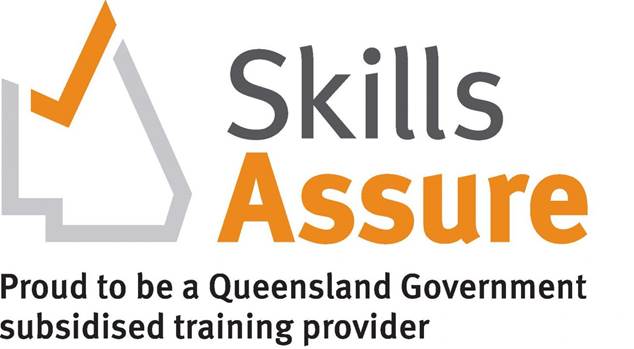 What course is offered under the User Choice Program?
Eligibility Criteria
To be eligible for the Certificate 3 Guarantee funding the students must be:
Aged 15 years or older
No longer at school
Not hold or be undertaking a Certificate level III or higher qualification
Be an Australian Citizen, Permanent Resident, or New Zealand citizen permanently residing in Queensland

not be enrolled in another qualification, not including foundation skills training.
Concession Eligibility
Students who meet any of the following requirements below at the time of their enrolment may be classed as a concessional student:
The student holds a Health Care Card or Pensioner Concession Card issued under the Commonwealth law, or is a dependant of a person who holds a Health Care or Concession Card and is named on the card.
The student is an Aboriginal or Torres Start Islander
The student has a disability
The student is an adult prisoner.
Important Information
Please note that a student is no longer be eligible for subsidised training under the Certificate 3 Guarantee once they have completed a Certificate III Qualification.
To view the student fact sheet on Certificate 3 Guarantee please click here.
Student Contribution Fees

Note: Proof of eligibility for concession must be provided prior to the commencement of training..
Credit Transfer
Students can be granted Credit Transfers towards their course with the basis of outcomes gained through participation in courses or training packages with another Registered Training Organisation.
In order for the Credit Transfers to be granted the student must supply a copy of their course transcript and allow Building Futures Education to access their USI Transcript. Information on how to give access will be emailed to the student during the enrolment process.
Payment Options
UPFRONT PAYMENT: Students may choose to pay up to $1500 for their course upfront. Further payments of up to $1500 can be made at a later in the students enrolment. Course fees are to be paid via bank transfer to Building Futures Education once an invoice is received.
PAYMENT PLANS : Building Futures Education offers payments plans to students who require it. Payment plans are individually created with the student to ensure they meet the needs of the student.
How To Apply
Step 1: Enrolment Enquiry – To let us know that you are interested in studying the Certificate III in Early Childhood Education and Care complete an Enquiry Form online. We will assess your eligibility for Certificate 3 Guarantee funding. Once we have received this form and confirmed eligibility we will send you an information regarding your course. You will be required to send back a confirmation that you would like to go ahead training with us.
Step 2: Complete Induction course – You will be sent a link to log into our Student Management System Axcelerate to complete our online induction course. During this induction you will be given in depth information about your course and Building Futures Education. Once this is complete you will be sent the online enrolment form.
Step 3: Commence Training – You will be enrolled into the Nationally Recognised Course you have chosen with Building Futures Education and you can commence your training.