Professional Development for Educators
Each course cost: $250 for 1 hour or $300 for 2 hours.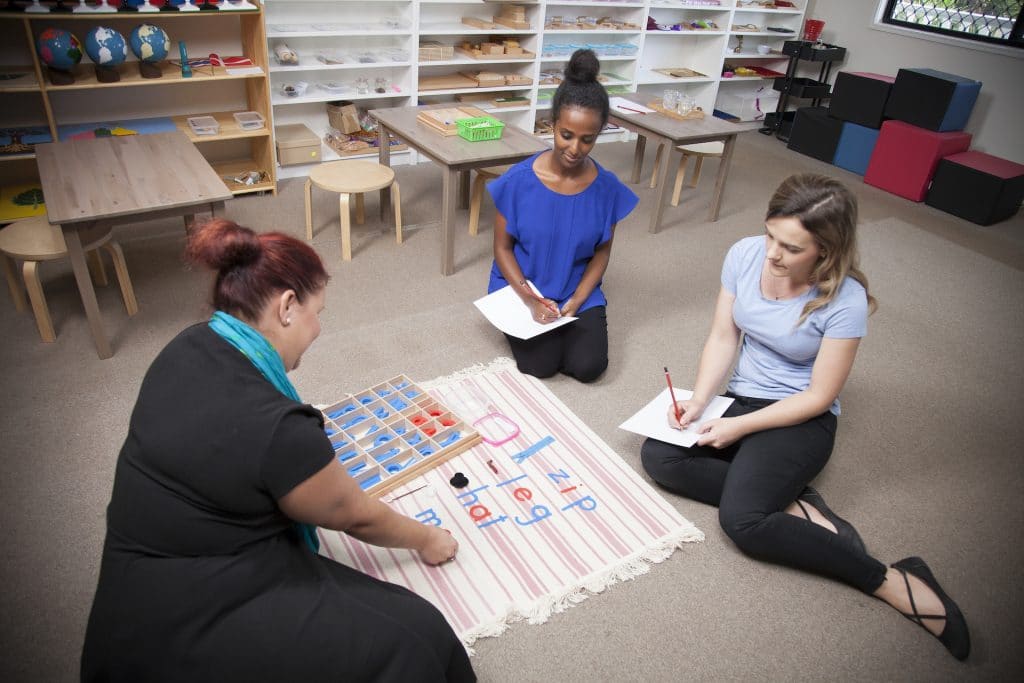 INFORMATION
BITE-SIZED WORKSHOPS
Our highly experienced trainers deliver professional development for those who need a quick introduction or a refresher on Montessori and Early Childhood topics.
These are great for staff meetings with the price inclusive of all staff attending. Workshops can be held at your service and can be tailored to the needs of your staff.
We also invite you to join us at our training centre on Brisbane's south side. Our Montessori training centre is home to our training and workshops, which will be hosted periodically during the year. A certificate of attendance will be provided.
Suggested Workshops Topics include but are not limited to:
CREATING HANDMADE RESOURCES FOR YOUR CLASSROOM
THE BIG MOVE: shifting from play based to an authentic Montessori Centre
THE PREPARED ENVIRONMENT: designing and beautifying your Montessori classroom
FREEDOM WITHIN LIMITS: how to manage behaviour using the Montessori Method
THE GOLDEN TRIANGLE: Linking the indoor and the outdoor environment and the transformed adult.
CURRICULUM OVERVIEW: Exploring the Montessori Curriculum
Are you looking for a particular topic? Let us know and we can create a bespoke training session for you and your staff members needs.