This Diploma has been designed to develop the range of skills for an Educator to competently take on a higher level of leadership and responsibilities in the Early Childhood industry.
Compulsory small group face to face training
(min 3 hours per month)

280 hours in an early childhood and care setting

Guided online learning and resources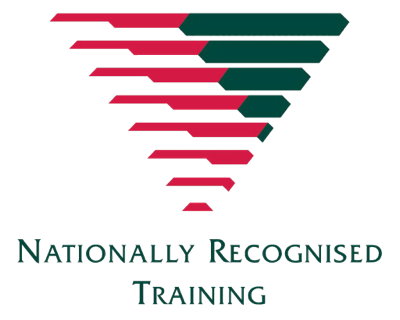 Duration and Scheduling
Learning will be conducted in the training centre for 3 hours of face to face training. These sessions are held on Thursday nights from 5:30pm – 8:30pm. We have a campus on the Northside and Southside of Brisbane.
VIEW EVENTS CALENDAR>
There are 2 options for delivery of this qualification.
Workplace delivery
Blended flexible options including RPL where appropriate and by application.
Both modes of learning are structured over 1 – 2 year period, as per Australian Qualifications Framework volume of learning indicators.
The learner must complete the Diploma of Early Childhood Education and Care within an early childhood education and care setting and the learner will be either an employee or volunteer. It is the responsibility of the learner to source work placement. The training package specifies 280 hours within an early childhood education and care setting.
Methods of Study
Competency based assessment is used during all assessment activities. Competency is proved by demonstration of written knowledge and practical skills. Timelines are taken into consideration for practical skills and learners must meet the criteria as deemed industry competent by the assessor.
Formative evidence will be assessed in the form of an Assessment Task Portfolio. The Assessment Task Portfolio uses several assessment tools to accommodate the learner's individual needs. The assessment types include:
Written Assessment
Reflective Questions
Workplace Tasks
Third Party reports
Observation Tools
Recognition of Prior Learning
Entry Requirements
Entry to this qualification is open to individuals who:
• hold a CHC30121 Certificate III in Early Childhood Education and Care or
• CHC30113 Certificate III in Early Childhood Education and Care.
All students must demonstrate English and numeracy proficiency at enrolment by undertaking the Language, Literacy and Numeracy test supplied by BFE.
Core Units
BSBTWK502 Manage team effectiveness
CHCECE041 Maintain a safe and healthy environment for children
CHCECE042 Foster holistic early childhood learning, development and wellbeing
CHCECE043 Nurture creativity in children
CHCECE044 Facilitate compliance in an education and care service
CHCECE045 Foster positive and respectful interactions and behaviour in children
CHCECE046 Implement strategies for the inclusion of all children
CHCECE047 Analyse information to inform learning
CHCECE048 Plan and implement children's education and care curriculum
CHCECE049 Embed environmental responsibility in service operations
CHCECE050 Work in partnership with children's families
CHCPRP003 Reflect on and improve own professional practice
Elective Units
CHCMGT003 Lead the work team
CHCECE057 – Use collaborative practices to uphold child protection principles
BSBHRM413 – Support the learning and development of teams and individuals
Cost
The Diploma of Early Childhood Education and Care costs $2700
all assessment activities

Small group, face to face classroom training with your trainer

Direct contact with your trainer

Support throughout your course

Online support and guided online learning
Step 1: Enrolment Enquiry
To let us know that you are interested in studying this course complete an Enquiry Form by clicking on Apply.  Once we have received this form and confirmed eligibility we will send you information regarding your course. You will be required to send back a confirmation that you would like to go ahead training with us.
Step 2: Complete Induction course
You will be sent a link to log into our Student Management System Axcelerate to complete our online induction course. During this induction you will be given in depth information about your course and Building Futures Education. Once this is complete you will be sent the online enrolment form.
Step 3: Commence Training
You will be enrolled into the Nationally Recognised Course you have chosen with Building Futures Education and you can commence your training.