The Diploma provides a comprehensive and detailed study of the theory and skills involved in the delivery of a Montessori education program for children aged 0-6 years.
120 hours small group face to face training

550 hours in an early childhood and care setting

350 hours guided independent learning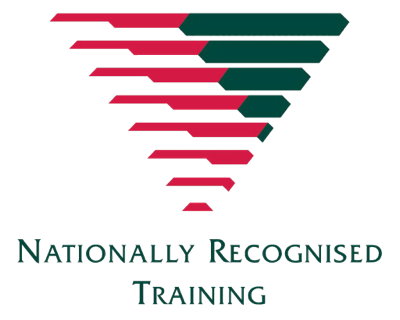 This course does not form part of the National Quality Framework (NQF) and is not recognised by ACECQA, therefore does not solely meet the NQF qualification requirements to work in a regulated Australia child care service as an early childhood educator.
Students studying this course, who intend to work in a regulated Australia child care service, will also be required to hold or be working towards an Early Childhood Qualification. Please click Certificate III in Early Childhood Education and Care and Diploma of Early Childhood Education and Care for more information on how to enrol in these ACECQA approved early childhood qualifications.
Duration and Scheduling
Learning will be conducted in one of our training campus' for 3 hour face to face sessions. These sessions are held on Monday nights from 5:30pm – 8:30pm. We have a campus on the Northside and Southside of Brisbane.
Our workshop classes are held twice a month a Saturday at our Southside Campus only. These workshops run from 8am – 5pm.   VIEW EVENTS CALENDAR
This program is delivered part-time over a period of 1 – 2 years.
Students must attend 30 hours of theory training as well as 90 hours of didactical (Montessori material) training. This training is face to face with a Montessori Trainer/Assessor.
Students must also complete:
350 hours of classroom practicum – performing the activities outlined in the performance criteria of the units during a period of at least 350 hours of work in at least one regulated education and care service with a Montessori philosophy

100 hours of observation within a 0 – 3 environment

100 hours of observation within a 3 – 6 environment

350 hours of guided independent learning
Methods of Study
Our lessons are conducted in the classroom with the mode of face to face learning, within Montessori Early Childhood Environments and some online guided learning. We give all students a set of learning guides and books, as well as online guided learning via our learner management system. Each student has access to their own personal portal where they can download and receive their assessments. Tutors are available via the phone, email, or face to face during classes. This ensures that students have full the support of the college.
Entry Requirements
There are no academic pre-requisites. However, we require students to take a Language, Literacy and Numeracy test at time of enrolment.
Units
NAT11206001 Facilitate the Individual Child's Cultural Development
NAT11206002 Facilitate the Child's Cognitive and Mathematical Development
NAT11206003 Apply Montessori Core Principles and Practices in a Child's Development Program
NAT11206004 Develop and Maintain the Learning Environment
NAT11206005 Design and Develop Montessori Learning Programs
NAT11206006 Develop and Enhance the Language and Communication Skills of the Child
NAT11206007 Develop Strategies to Facilitate Practical Life Skills
NAT11206008Develop and Refine the Child's Sensory Processing
NAT11206009 Manage Stakeholder Education Programs
NAT11206010 Strategically Support and Guide the Child's Behaviour Using Montessori Principles and Practices
Cost
The Diploma of Montessori Education costs $5800 + $200 non-refundable enrolment fee. (2023 pricing)
Students must pay a non-refundable course deposit of $200 on enrolment on top of the course costs. This ensures your place and your allocation of text books. The cost includes:
all assessment activities

support throughout your course
Step 1: Enrolment Enquiry
To let us know that you are interested in studying this course complete an Enquiry Form by clicking on Apply.  Once we have received this form and confirmed eligibility we will send you information regarding your course. You will be required to send back a confirmation that you would like to go ahead training with us.
Step 2: Complete Induction course
You will be sent a link to log into our Student Management System Axcelerate to complete our online induction course. During this induction you will be given in depth information about your course and Building Futures Education. Once this is complete you will be sent the online enrolment form.
Step 3: Commence Training
You will be enrolled into the Nationally Recognised Course you have chosen with Building Futures Education and you can commence your training.