Building Future Education is a pre-qualified supplier approved for the delivery of training and assessment services subsidised by the Department of Employment, Small Business and Training under the Skills Assure funding program.
Below is the list of programs that are available under our approval.  For more information on these funding options click on the name of the funding.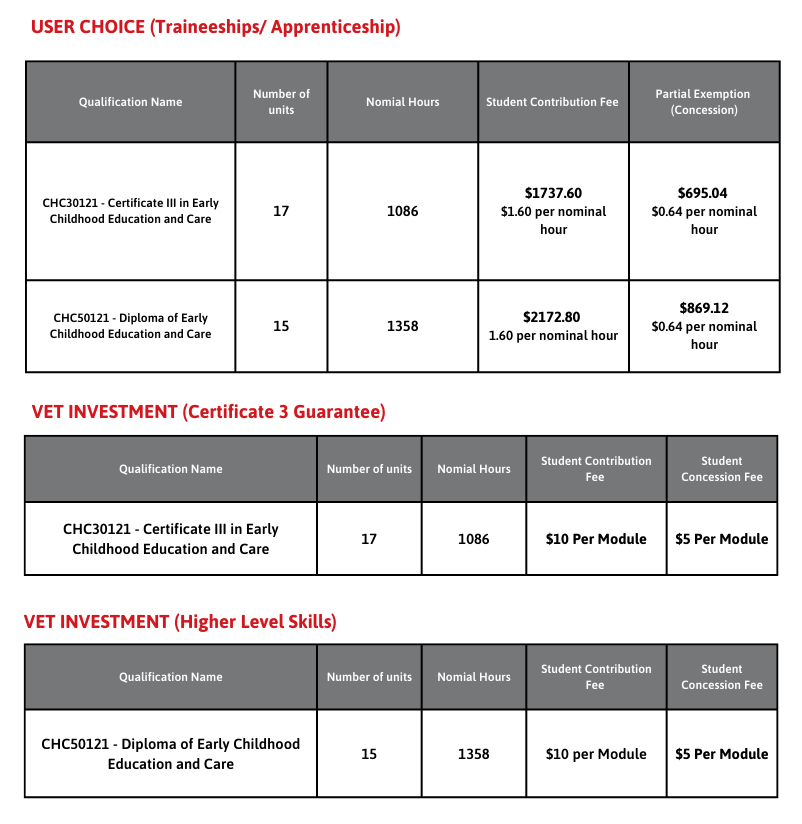 The Certificate 3 Guarantee supports eligible individuals to complete their first post-school certificate III qualification. It also supports school students to access training and Queensland's Year 12 graduates to transition to employment by providing free training in high priority qualifications.
The Higher Level Skills program provides a government subsidy in selected certificate IV or above qualifications and priority skill sets to help individuals gain the higher level skills required to secure employment or career advancement in a priority industry.
The User Choice program provides public funding for the delivery of accredited, entry level training to apprentices and trainees.
Fees for self funded students. The Fee for service applies when a student is not eligible for any subsidies or when there are no subsidies available.